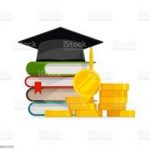 RENAISSANCE SCHOLARS PROGRAM AT CSUEB
Our Local Scholarship committee is very honored that our branch has continued to support the young women from the Renaissance Scholars Program at CSUEB as they continue their education. This year, we presented $1,000 scholarships to two very talented and impressive young women from this program. They have demonstrated significant determination and focus to achieve their academic and personal goals. Each recipient also received a Student Affiliate Membership to AAUW along with their "Back to School" gift baskets. Those of you who were able to attend our Zoom Membership Meeting had an opportunity to meet or hear about these outstanding young women. Following is a brief profile of our two recipients.
Maryam is a sophomore this fall and is majoring in Biological Sciences with a concentration in cell and molecular biology. She is interested in exploring ecology and environment issues, perhaps as a researcher.
Maryam grew up in Tracy and continues to live there with her grandparent and younger siblings. She was a Gold Seal Merit graduate from high school. Maryam has been eagerly looking forward to in-person/on-campus classes and will be commuting to CSUEB.
Even though her experience as a college freshman was "remote," Maryam shared many positive comments about the support that she has received so far from the Renaissance Scholars Program and the other services available to her at CSUEB.
Michelle is continuing as a senior this year and is a "returning recipient" for our scholarship. She is majoring in Human Development with a concentration in Gerontology and is interested in going to graduate school to become a Clinical or Medical Social Worker. She is interested in working with the geriatric population as a social worker or director of services for a long-term care facility.
Michelle grew up in Oakland and currently lives in Livermore with her daughter, who is eight years old. Michelle has an AA degree in Sociology from Laney College and currently works in Pleasanton for Compass SLS & ILS (Supportive and Independent Living Skills). This agency provides services for adults on the autism spectrum. Michelle is very passionate about the clients that she works with in addition to being very passionate about pursuing her own educational and career goals and providing for her daughter.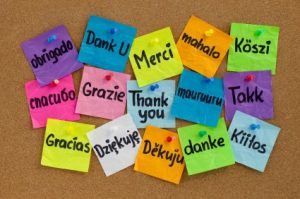 Thank you again to all of our members for your continued support with our fundraising efforts. This enables us to provide financial support and recognition for these deserving young women. An additional special thanks to those members who contributed to the gift baskets given to support these young women with their daily academic demands and personal needs. We chose to fill the "baskets" again this year with gift cards and cash donations in addition to some specific useful or personal items. Gift card donations from Target, Safeway, Visa, Amazon, and cash will provide them with options for groceries, school/office supplies, household supplies, and personal items.
In addition to laundry supplies, the cash and gift cards totaled slightly over $1,000 for each recipient and will provide them with some purchasing options and continued support in the months to come.
Susan Walker-Christensen, Co-Vice President with Julie Gin and Loranne Weir