October Program
The School Board Project
Protecting Honest, Inclusive Education in the
San Ramon Valley Unified School District
Overview of AAUW CA Initiative
Background, Discussion, and Actions!
Thursday, October 19, 2023       6:30PM – 8:30PM
Danville Congregational Church
989 San Ramon Valley Blvd., Danville, CA
Social time: 6:00pm – 6:30pm       Meeting starts: 6:30pm
The School Board Project, developed by AAUW CA Public Policy team, is designed to ensure school boards throughout California include members who are committed to the maintenance of high standards of education for all students – including access to diverse and historically accurate information. In partnership with the Danville-Alamo-Walnut Creek Branch, join us for a panel discussion focused on protecting honest, inclusive education in the San Ramon Valley Unified School District.
We look forward to an informative, energizing presentation!
Click here for the Power Point presentation on The School Board Project.
California AAUW Public Policy Committee announcement of The School Board Project.
To watch the Sept. 21 CA AAUW Webinar on the subject and read up on resources available click here.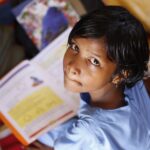 ---
---
2022-23
We hope you will join us to celebrate all our successes of the year!
If you are a member, please RSVP through the Evite sent to you.
If you are a non-member interested in AAUW,

please use this form to RSVP and order your lunch. Deadline is May 12th!


If you order online let them know when you pickup the food that it is part of the fundraiser so we get credit.
Show this flyer when ordering (either hardcopy or digital).
Time to do your Spring Cleaning!
Help us raise funds for our local scholarship program by collecting all your shredding needs and bringing it to us on April 29 to the Bollinger Hills Cabana. Suggested donation is $12/bag or banker's box.

Click HERE to register. Event is free to the public.
**********************************************************************
Go to www.Giannissanramon.com or call 925-820-6969
to make a reservation or place a to-go order
Zoom in on Thursday, January 19th at 7PM with our guest speaker and author, Susan Alcorn, who hopes to encourage and inspire you to get outdoors and walk, hike, or saunter. Susan will talk about how she became a long-distance hiker in her forties and how that led to writing about her hiking and traveling adventures throughout the world. Becoming a more serious hiker also brought her into the hiking community, where she learned about, and was inspired by, others to go farther afield.
Susan's most recent book, Walk, Hike, Saunter: Seasoned Women Hikers Share Tales and Trails, is based on interviews that she had with 32 women hikers, all 45 and older. Susan will tell why she decided to write this book, how and why she selected the women, and her writing process.
Members look for your Evite and please RSVP. Nonmembers may email us at aauwsr@gmail.com to request a Zoom link.
To learn more about Susan, visit her website at https://susandalcorn.com/
Email us at aauwsr@gmail.com to receive link. Members will receive an Evite.
Dr. Patrick Joseph, M.D. Dr. Joseph will speak to what's happening with the virus, how to stay protected, and what is known about the variants.
Dr. Joseph did his specialty training in Infectious Diseases and Clinical Pathology at the University of California, San Francisco and for the past 35 years, has been actively involved with numerous organizations studying infectious diseases. He has published over 70 articles in medical literature, given countless lectures, and served on several national and international committees. He has been the recipient of numerous awards and honorary Fellowships, including the IDSA Citation Award for Lifetime Achievement in Infectious Diseases.
Two events are planned. Choose one and sign up using the appropriate link below:
Tuesday, October 11, 7:00–8:30 PM via Zoom
Hosted by the Orinda-Moraga-Lafayette Branch
Register here: https://us02web.zoom.us/webinar/register/WN_5c_40ZWSR0244kbRfCqUtQ
OR
Thursday, October 20, 6:00–8:00 PM in person
Greenbrook Clubhouse, 300 Greenbrook Drive, Danville
Hosted by Danville-Alamo-Walnut Creek Branch
Register here:
https://www.eventbrite.com/e/examining-the-november-2022-california-ballot-initiatives-tickets-409362152217?aff=dawaauw

Mtn Mike's Fundraiser
Present this flyer, 30% of your order* will be donated to support San Ramon AAUW (*Alcohol and Buffet not included).  
Phone orders: Say your order is to "support AAUW San Ramon Local Scholarship"

 

In-person orders: Show the flyer or coupon—either printed or saved on your phone

 

Online orders cannot be used to support this fundraiser



THE MORE WE EAT THE MORE WE RAISE!  Invite your friends, neighbors, and co-workers. 
Flyer must be presented when order placed. May not be combined with other discounts, specials, or promotions. Other restrictions may apply, see store for details.  

Join your AAUW San Ramon friends and guests to celebrate the beginning of our 40th year as AAUW San Ramon!
Reservations and advance payment required.

PAST PROGRAMS
End of Year Luncheon
Our end of year celebration was a huge success thanks to the help and support of many people. We enjoyed the company of 25 members and six scholarship recipients (past and current) plus guests. We acknowledged our leadership team, which serves the branch in many ways. We had the pleasure of meeting our newest member, Julie Plaisance, and we heard from Renaissance Scholar Michelle May, who shared a very touching, heartwarming message on the many ways AAUW has supported her. "Come Together" was a fun way to celebrate all our accomplishments during the past few months. Check out our June 2022 Newsletter for more photos.

March 2022



Join us for our March program. Email us at aauwsr@gmail.com for the Zoom details.